Electric cars are still viewed as a new idea, but they have been around since the nineteenth century. Buyers abandoned them in favor of gasoline and diesel vehicles, and the phrase "electric vehicle" conjured up thoughts of golf buggies and milk floats.
Every year, an increasing number of electric cars hit the market, causing an increasing number of new car purchasers to forego gasoline and diesel pumps in favor of a plug. Electric power is now available in everything from popular superminis to family-sized SUVs and performance saloons. Popular vehicles like the Vauxhall Corsa and Peugeot 208, as well as luxury and performance versions like the Jaguar I-Pace and Porsche Taycan, are now available in electrified form only a few years ago, such a thing would have been unimaginable. We've ranked the top electric cars available today in this list.
Read More: 10 BEST USED CARS UNDER 6,000 | GOODAUTODEALS
List of best electric cars 2021
Hyundai Loniq 5 Hatchback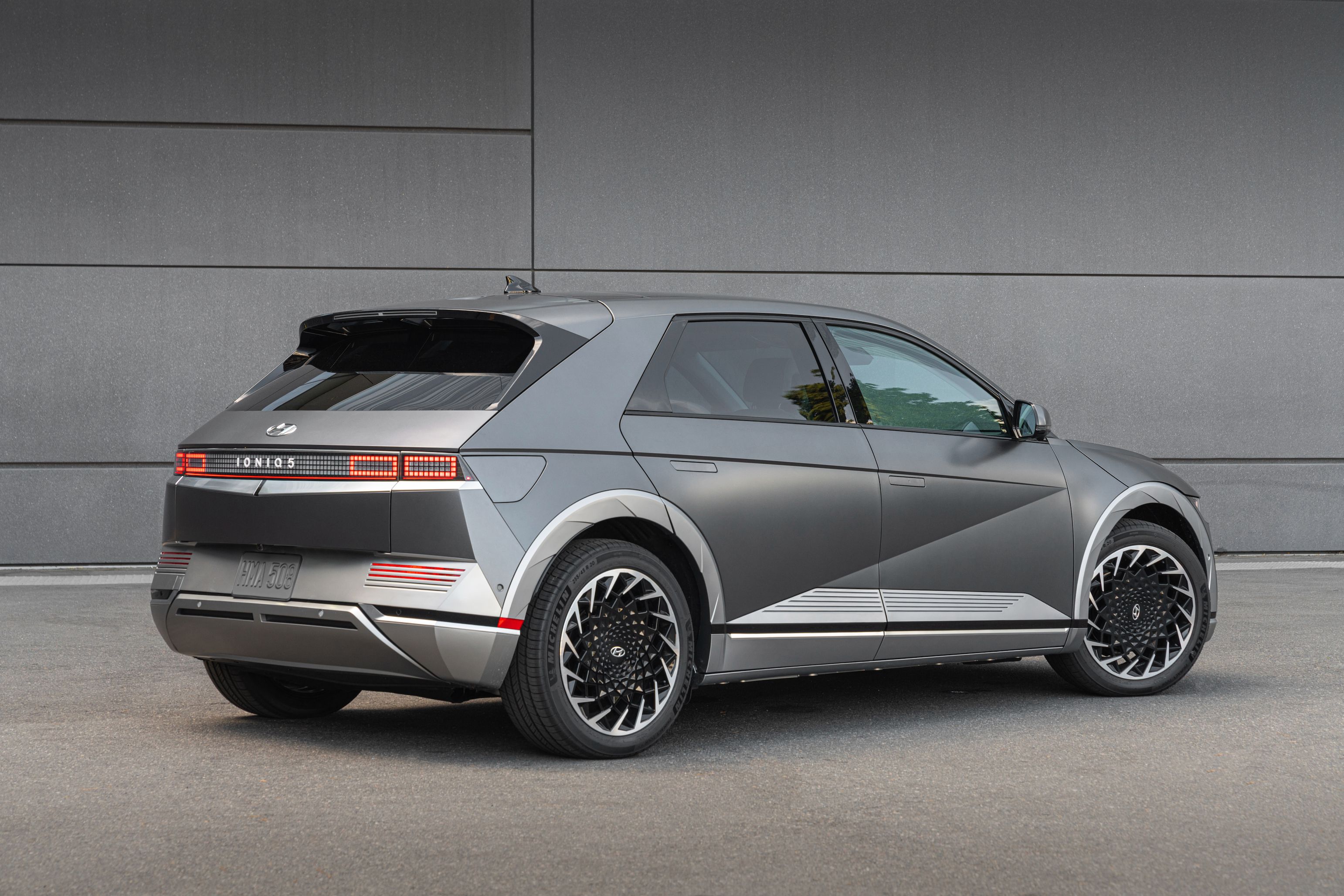 Hyundai's history with electric cars dates back to 1991, when it released an electric version of the Sonata sedan. When it comes to the Ioniq 5, it's clear that the business has put its 30 years of knowledge to good use; it's one of the greatest EVs on the market today. This new electric Hyundai, with its stunning mix of classic and futuristic design, will stand out in the supermarket parking lot.
With a maximum range of 298 miles and the capacity to charge at 350 kW, the Ioniq 5 quickly dispels any lingering range worries. Even the most basic models have a good range of roughly 238 miles, as well as plenty of technology and passenger capacity. For added peace of mind, the Ioniq 5 comes with a five-year, unlimited-mile guarantee, much like other Hyundais. The Ioniq 5 is a true electric vehicle benchmark.
Volkswagen ID.3 Hatchback
VW is a name that reassures purchasers that they'll be in good hands when they make the switch to electric vehicles. The ID.3 succeeds the e-Golf, and VW claims that it is just as important as the Beetle and Golf. By 2022, it hopes to sell 100,000 units per year, and the ID.3 will serve as the foundation for a variety of electric ID variants. The ID.3 resembles a futuristic Volkswagen Golf, while its inside has been designed to be similar to that of a Volkswagen Passat.
The ID.3 has a range of 205 to 342 miles, depending on battery capacity, and seems quick enough to keep up with a Golf GTI. Material quality appears to have been compromised on the inside, and some controls may not be where you'd expect them to be, but the design is unmistakably futuristic. We believe the ID.3 will be popular, particularly among those who cannot afford the Tesla Model 3.
The Jaguar I-Pace is the best completely electric SUV on the market, and its rather high price is the only thing keeping it from taking the top spot on our list. The first electric Jaguar is quick in a straight line, going from zero to sixty in 4.8 seconds, but it's the handling that really stands out; the I-Pace has a sense of poise and control in turns that is almost unheard of in an electric vehicle.
When you combine this with a good appearance, a smart, opulent interior, a healthy dose of practicality, low operating costs, and a real-world range of roughly 240 miles or more, you've got yourself a fantastic luxury electric SUV.
We're blown away by the Kia e-Niro since it's one of the most complete electric vehicles we've ever experienced. Its excellent range is just one of the reasons to enjoy it; it's also half the price of the more upscale vehicles on this list. The e-Niro managed 282 miles between charges in the rigorous WLTP test cycle, and you should be able to travel close to that in mixed driving.
The car is highly equipped because it is based on one of the Niro hybrid's top trim levels. When you add in a large boot and a long warranty, the e-Niro becomes a compelling proposition. If you're hoping to join the electric revolution, Kia's first electric vehicle is likely to seduce you away from gasoline and diesel.
The Tesla Model S and Model X pioneered the way for long-range, attractive electric cars, but the Model 3 intends to bring them to a wider audience. Despite being more expensive than anticipated, the £40,000 starting price makes it a strong competitor to traditional powered aircraft. It's an entirely different offer to rivals like the BMW 3 Series, Audi A4 and Jaguar XE, with a 0-62mph time of only 3.2 seconds in Performance trim and a maximum range of roughly 360 miles in Long Range trim.
Although there are some concerns regarding supply, construction quality, and reliability, many purchasers will be swayed by the performance, technology, and sumptuous interior. The Model 3 is now on its own in terms of pricing;
It is more expensive than the majority of the best electric cars on this list, but it undercuts the Jaguar, Audi e-Tron, and Tesla Model S.